THE ART OF BEING LOCAL
IN BRAZIL
Professional company formation in Brazil with InterGest
The Brazilian target market offers attractive opportunities for German companies to grow successfully in Latin America. Do you want to set up a company in Brazil? We at InterGest can support you. For more than 50 years, we have been the first point of contact for our clients when it comes to successful company formations worldwide. For your company formation in Brazil, we bring a sophisticated global network and guarantee you the advantage of our best contacts to authorities. Our partners in over 50 countries - from Canada to New Zealand, including Brazil - ensure that when you enter the market in another country, you are strategically positioned right from the start. Rely on an expert with regional knowledge and international experience to help you set up your company in Brazil. We offer you tailor-made solutions for your company foundation in Brazil, which are oriented towards your ideas and goals.
We accompany you comprehensively in every phase of the company formation in Brazil and support you professionally in the planning and implementation of all your business activities. For example, we correspond with local authorities, establish your accounting in Brazil, take care of legally compliant formalities and appoint a legal representative in Brazil. A high-performance partner for setting up a company in Brazil makes particular sense in this case, as the country has a complex legal situation and tax law peculiarities that often lead to major challenges. We provide you with strategic and structured advice on the choice of the right legal form for your company formation in Brazil and, if desired, handle the entire market entry for you. Benefit from our expertise and concentrate on your core competencies.
Dr. Marcelo Coimbra is a partner of FCR Law – Fleury, Coimbra & Rhomberg. He advises clients on Brazilian business and tax law. Furthermore, Marcelo is an expert in Brazilian compliance law and has authored innumerous articles and publications on the matter. Dr. Marcelo Coimbra studied law and completed a master's degree in economic and financial law at the university of Sao Paulo. After that he received his PhD in Comparative Tax Law from the University of Cologne.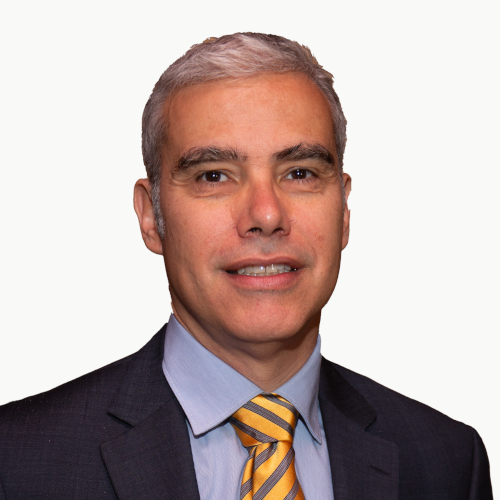 Matias Vagedes is a practicing attorney and Managing Partner of the law firm Vagedes & Asociados | Abogados (associated with DWF LLP) as well as owner of Black Rhino Argentina SRL. Since 2019 he is the Managing Director of InterGest Argentina. Working in the legal profession for almost 20 years, Matias advises local and foreign clients on international trade, antidumping, corporate law, M&A, contracts, foreign investment, litigation, cross-border transactions, alternative and renewable energy, international law amongst others.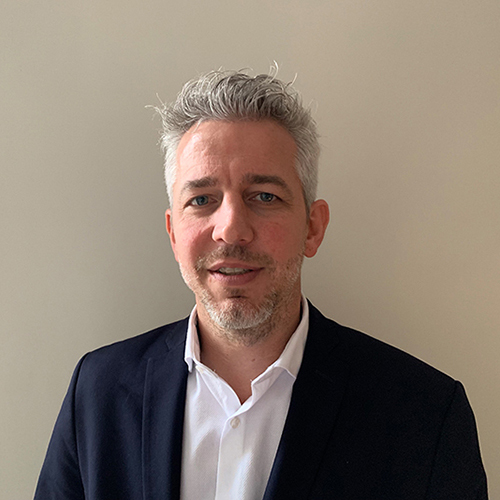 Why set up a company in Brazil?
With 212 million inhabitants, Brazil is the fifth largest country in the world and brings with it the largest economy in Latin America. Germany plays an important role for Brazil both as a trading partner and as a direct investor. Many companies have settled in São Paulo in particular, so that an attractive investment location has grown here over the years. When setting up a company in Brazil, it is essential to be familiar with the Brazilian market, as it is sometimes subject to special rules that often require a strategic change of direction. The same applies to the economy, which is sometimes subject to strong fluctuations. Setting up a company in Brazil undoubtedly offers interesting potential.
What can you expect when founding a company in Brazil?
One of the most important economic powers in the world
Potential for long-term investments
Traditionally high reputation of German companies
extensive German-Brazilian cooperation
Target country for investments
member of BRICS and G20
aspires to join the OECD
Renewable energies are gaining central importance
When setting up a company in Brazil, there are a number of things to consider, especially with regard to tax law and bureaucracy. Whether legal and political framework conditions or the so-called "Custo Brasil", we at InterGest are at your side with our high level of expertise when setting up a company in Brazil.
Your advantages of setting up a company in Brazil with InterGest
Save time, effort and costs when setting up a company in Brazil and benefit from the wide range of services offered by InterGest Worldwide. We plan and think through your market entry down to the last detail and ease the high administrative burden you will face in Latin America's largest country. Take advantage of the opportunity offered by the strong economy.
This is what we do for you when you set up a company in Brazil:
Company formation and administration
Accounting in Brazil and balance sheet preparation
Comprehensive administrative work
import/export
sound business accounting
design of MIS
comprehensive controlling as well as cross-border and consolidated reporting
professional commercial project management
secure cash and credit management
recruiting of qualified specialists and managers
future-oriented personnel recruitment and management
payroll and salary accounting
legal and tax advice
VAT management
statistical goods reporting and Intrastat invoicing
dunning and debt collection
Support for attractive sales development
Start now the successful company formation in Brazil with InterGest
Lay the foundation for your growth in Latin America with us and put your company foundation in Brazil on a solid footing right from the start. The InterGest office in Brazil has been supporting you in setting up a company in Brazil since 1994 and since 2019 under the leadership of Marcelo Coimbra. For many years, our partner at FCR Law - Fleury, Coimbra & Rhomberg Advogados has been advising clients on corporate and tax law, among other areas, and assisting you in your entry into the Brazilian target market. The offices of InterGest Brazil are located in the heart of São Paulo.
Contact us now for your company formation in Brazil without obligation. We look forward to receiving your enquiry!
Our tip: Stay up to date with the latest news from InterGest!
Where to find InterGest Brazil
InterGest Brazil offices are located in the downtown of the city of São Paulo , on one of the most traditionalavenues of the city, close to the financial and political centre. The international airport can be reached in about 30-60 minutes.