THE ART OF BEING LOCAL
IN CHINA
... also in Hong Kong. We service you from China.
About InterGest China
InterGest China was founded 1994 to assist foreign companies in establishing and developing their business activities in China. Since 2004 InterGest China is managed by Sam Xiaogang Yuan.

What services are provided?
The services available include: company formation and fiduciary administration; bookkeeping and accountancy; import / export administration; financial accounting and design of management; information systems (MIS); controlling; cross-border and consolidated reporting; commercial project management; cash-and credit management, including administration of bank accounts; human resources issues of all kinds, including recruitment; comprehensive payroll service; scrutiny of contracts and assistance in negotiations; assistance in a wide range of legal and tax matters; value-added tax management; statistical goods declarations / intrastat; invoicing and collection of receivables; debt collection; support in building up sales services
Sam Xiaogang Yuan has been working as Managing Director of all offices in Shanghai, Beijing, Guangzhou and Kunshan since InterGest China was founded in 1994. He holds an MBA degree and has been very successfully guiding foreign companies to enter the Chinese market, successfully place their products there and thus grow internationally for more than 2 decades.
Since 2006, Sam has been the Senior China Advisor to the Welsh Government's International Business Wales Committee in the UK. In 2013, he was appointed as Representative of the Ministry of Economic Affairs of the Saarland in China. Sam is also co-founder of the German Indu stry Park in Kunshan China.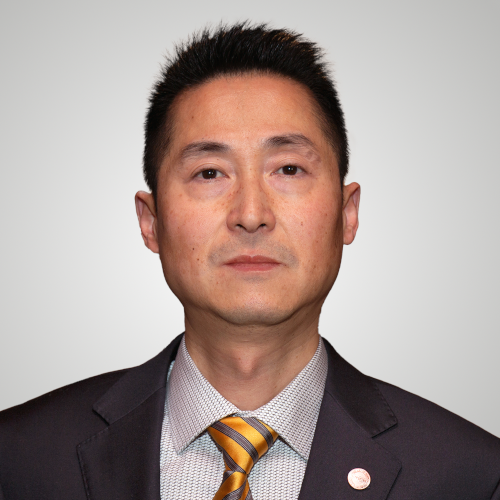 Where to find Intergest China?
Please contact us for further information concerning our services or the economical situation of China. We look forward to meeting you personally in order to discuss the future of your business. InterGest China's headquarter is located in Shanghai, the largest city in China. In addition to its headquarter, InterGest has offices in Beijing, Kunshan, Guangzhou and Hangzhou. The Shanghai office is located in downtown, neighbouring the imposing Xujiahui commercial centre area in the West of the city. The office in Beijing is located in the Eastern part of downtown, conveniently close to the airport. The Kunshan office was established in the German Industrial Park of Zhangpu town in the same building as the administration commission of this famous industrial park in Kunshan. The Guangzhou office is located in the city center, Guangzhou. The Hangzhou office is located the centre of the Hangzhou metropolitan region.