THE ART OF BEING LOCAL
IN FRANCE
Company formation in France - What services are provided?
InterGest France was founded in 1972 to assist foreign companies in planning and implementing a business base in France.
InterGest France works in partnership with one of France's leading tax and accounting firms, whose expertise and local network contribute to the expert service provided to InterGest clients worldwide. The complete range of services for setting up your foreign branch and company in France, from payroll, business process outsourcing, accounting, ongoing tax and legal advice, to the day-to-day execution of fiduciary administrative work, reporting and controlling, can be found in our country flyer.
Managing Director of InterGest France SAS is Christian Quirin. He completed his studies in the field of accounting and has worked at InterGest for over 20 years, where he has been through all stages up to the top management.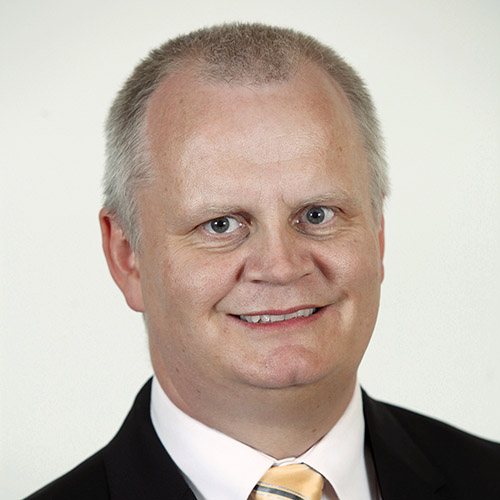 Prof. Peter Anterist is president of the InterGest France S.A.S. and studied law and business administration in Saarbruecken, Germany. He then changed to the faculty of law at the Johann-Wolfgang-Goethe University in Frankfurt/Main, where he finished in 1999.

Prof. Peter Anterist is visiting professor for foreign trade and International Management at the Central University of Finance & Economics (CUFE) of Beijing.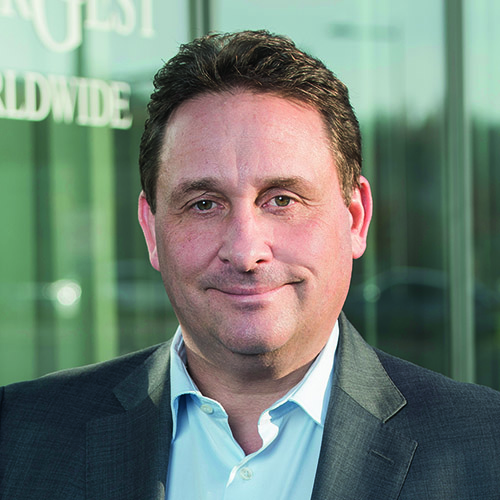 New incentives for your foreign expansion: we accompany you when setting up a company in France
Hardly any other country has a special relationship with Germany in so many respects. Our neighbouring country France not only offers good development opportunities, but also a secure legal and standards system. When you set up a company in France, you benefit from an established industrial and economic culture that is open to innovation. In addition, the gross domestic product (GDP) has regularly grown significantly faster than that of Germany. In particular, a number of market facilitations, including a reduction in taxes and duties, have played a decisive role in this.
Are you considering setting up a company in France? Leave nothing to chance and rely on the decades of expertise of InterGest France, our local branch. Since our foundation in 1972, we have been your partner for all aspects of planning and realising a company foundation in France. The president of InterGest France S.A.S. is Prof. Peter Anterist, he is supported by the managing director of the company, Christian Quirin. The well-versed lawyer as well as the experienced specialist for bookkeeping and accounting offer you, together with your team, a compact basis for any kind of business activity in France.
Excerpt from the services relating to company formation in France
Expansion into the French or French-speaking market is not completed with the establishment of a company in France alone. Not only do the formalities and legal regulations have to be observed, but also organisational, legal and cultural requirements. We therefore offer you, the client, the entire range of services to ensure that your plans to set up a company in France are 100 per cent secure. Whether it is a question of branches or subsidiaries, with us you will not make any compromises when setting up a company in France.
We offer you, among other things:
An experienced team of advisors with expertise in all areas relevant to setting up a company in France, including commercial and company law, financing and accounting as well as controlling.
A human resources team tailored to your business to assist you in recruiting and attracting suitable local employees
Strategic advice to ensure that the cultural characteristics of the market are sufficiently taken into account in your planning for setting up a business in France
An effective accounts receivable management to ensure liquidity on site at all times.
InterGest France is at your disposal as a contact partner for all matters relating to setting up a company in France. We will provide you with an effective all-inclusive offer to suit your industry and company size.
Accounting in France - What you should bear in mind
Setting up a company in France is always accompanied by accounting rights and obligations. However, accounting in particular has some special features that need to be understood so that the company formation in France does not stumble at the beginning.
Accounting in France is characterised by the fact that a balance sheet, a profit and loss account and a management report must be prepared every year. Furthermore, tax documents are necessary. In addition to these general conditions, French specifics must be observed: The accounting software used must be able to extract certain accounting record files (FEC). This file is subject to strict regulations. An incorrect or non-compliant accounting file can result in a rejection of the accounting. In addition, there is the use of the French account framework. The account numbers and designations of the French accounting system (PCG) must be used here. It should also be noted that foreign accounts are parameterised accordingly in French. The documentation must be done in French. Additional translations are possible depending on the system orientation.
Due to the complexity of accounting in France, you should rely on an experienced partner. We at InterGest France are specialists in setting up companies in France and not only support you as a sparring partner, but also see ourselves as mentors in all matters relating to setting up companies and accounting.
Get non-binding advice now on setting up a company in France
International business is considered to be extremely competitive and fast-moving, and coordinated decisions have to be made here. InterGest offers you the concentrated competence of a global service provider with more than 750 employees in over 50 locations worldwide. We provide you with modern and efficient concepts to open up a market like France for your business. Among other things, we can help you with the following:
Establishment and domiciliation of foreign branches in France
Fiduciary management for companies planning to set up a business in France and needing support in the areas of accounting, tax and legal advice.
Payroll accounting
Controlling
Reporting
Support in setting up local sales structures
Find out more now and contact us without obligation about setting up a company in France. We will be happy to explain our procedure and show you how we can make foreign expansion as easy as possible for you.