THE ART OF BEING LOCAL
IN SOUTH AFRICA
Company formation in South Africa
Since the 1990s, South Africa has developed into a promising trade and investment location with a good economic infrastructure. The country offers a growth-oriented trade and investment environment with a highly developed transport and banking system. As one of the largest economies in Africa, South Africa is now a major player in the global economy. Setting up a company in South Africa offers numerous opportunities for companies wishing to do business in the country.
For a successful company formation in South Africa, one needs to be aware of the legal and tax requirements. Thorough preparation and knowledge of the South African business environment are essential to minimise risks and realise the full potential of the market.
InterGest South Africa has been successfully assisting foreign companies in planning and implementing a business base in South Africa since 2003. Contact us!
Volker Werth is a practising attorney and Managing Director of InterGest South Africa. Volker has extensive experience in the fields of Commercial & Corporate Law, Mergers and Acquisitions, Contract negotiations, Labour Law, Renewable Energy Law, and Commercial Litigation. He is fluent in the German, English, and Afrikaans language.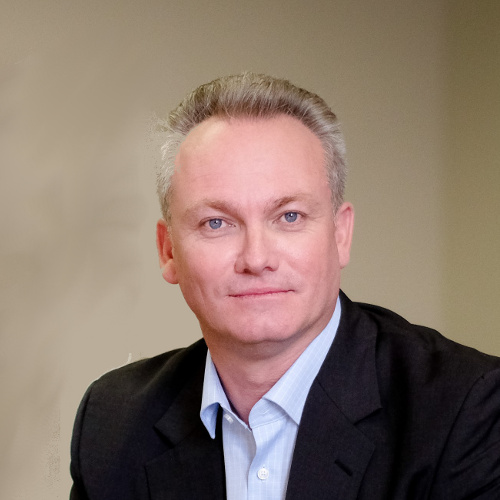 Luise Rice is a Chartered Accountant and Finance Director at InterGest South Africa. She is highly skilled in outsourced financial services portfolio that includes bookkeeping, financial reporting, tax and administration for multinational companies entering and doing business in South Africa. Luise is fluent in German and English.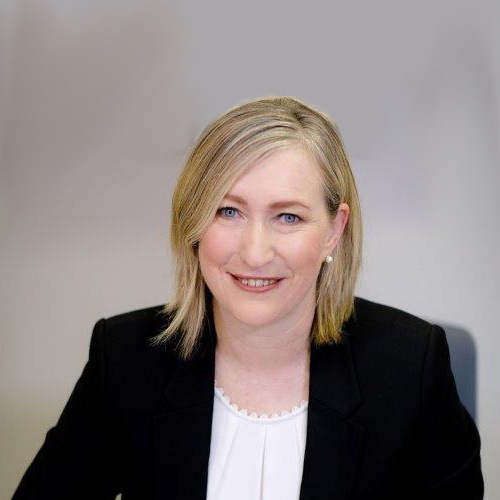 What types of companies are there in South Africa?
Choosing the right company form is an important step in setting up a business, as it has implications for liability, taxation and administration of the company. This is also true in South Africa. The state offers several company forms for setting up a company. These include:
Private Company (Pty Ltd.)
A Pty Ltd. is a private company with limited liability. It is the most common form of company chosen by foreign investors in South Africa. The Pty Ltd. is a separate legal entity and offers the advantage that the personal assets of the shareholders are protected from losses caused by the company's business activities. The liability of the shareholders is limited to their contributions. Pty Ltd must have at least one director and one shareholder, both of whom may be individuals or corporate bodies. It must not have more than 50 non-public shareholders. The annual return must be filed with the government's revenue service, the South African Revenue Service (SARS).
Public Company (Ltd.)
A Ltd. is a public company with limited liability and is traded on the stock exchange. The liability of the shareholders is limited to their contributions. An Ltd. can be founded by any natural or legal person. It requires at least one director and one shareholder. There are no restrictions on the number of directors or shareholders. A Ltd. must also file an annual return with the SARS and is subject to regulation by the Companies and Intellectual Property Commission (CIPC), a South African government agency for trade and industry.
Partnership
A partnership is an agreement between two or more persons to jointly operate a business. The persons involved are personally liable for the liabilities of the business. A partnership can be formed either as a general partnership or as a limited partnership (KG).
In a general partnership, all partners are fully liable for the liabilities of the business. In a KG, at least one partner (the limited partner) has limited liability, while the other partners (the general partners) have full liability.
A partnership does not have to be registered. But it is advisable to conclude a written partnership agreement to define the roles, responsibilities and rights of the partners.
Cooperative
A cooperative is an association of people who jointly run a business. Each member has a vote in decision-making and all members share the profits of the business.
Choosing the right form of company
You want to expand to South Africa but don't know which company form is right for you. Contact InterGest South Africa for more information. We help foreign companies plan and realise a business base in South Africa - and have been doing so for over 20 years.
Choice of location as a decisive factor
A crucial factor when setting up a company in South Africa is choosing the right location. The country offers a variety of different economic and infrastructural conditions. A profound knowledge and careful analysis of regional conditions, market trends, labour availability, transport and logistics infrastructure, as well as the political and legal framework are essential to find the best location for the company in South Africa.
The diversity of official languages should be noted here. The official business language is English, which is also used in business and in public. Most employers use English in the business environment, but other languages may be used in certain regions - particularly Afrikaans.
InterGest South Africa brings the necessary know-how for an individually suitable entry into the South African market. With our in-depth knowledge of local requirements, we provide comprehensive assistance in selecting the right location.
Advantages of setting up a company in South Africa
South Africa's positive economic development in recent decades offers a number of advantages that make the country an attractive location for investors and entrepreneurs:
Strategic geographical location
South Africa is located at the southern tip of the African continent and is a major trade and economic hub in the region. South Africa's strategic location provides companies with access to important international markets and enables them to establish themselves as regional or global market leaders.
Stable economy and political situation
Compared to many other African countries, South Africa can point to a stable economic and political situation. The government claims to have created a business-friendly climate. It has taken measures to strengthen and broaden the economy. A functioning banking system makes it easier for companies to obtain financing.
Favourable business climate
South Africa has a favourable business climate that makes it easy for companies to do business and expand. The government has implemented reforms to reduce bureaucracy and business regulation and make it easier to start businesses. Employers are not required to make social security contributions and pay relatively low non-wage labour costs.
Broader economic environment
South Africa has a broad, diversified economic environment that encompasses a wide range of industries and sectors. These include mining, agriculture, financial services, manufacturing and tourism. Companies are thus offered a wide range of opportunities to operate in different sectors.
A well-trained workforce
South Africa offers good structures to be able to draw on good skilled personnel in different work environments. Professionals are often multilingual and well versed in an international business environment.
Tax benefits
The government offers tax incentives and exemptions for companies operating in certain sectors or investing in certain regions. During the first five years of permanent residence in South Africa, companies do not pay tax on income generated abroad. South Africa has concluded a double taxation agreement with Germany.
Access to comprehensive trade agreements
South Africa is a member of a number of recognised international trade agreements. These include: Southern African Development Community (SADC), Common Market for Eastern and Southern Africa (COMESA) and African Continental Free Trade Area (AfCFTA). This economic interconnectedness allows companies in South Africa easier access to a broader market and facilitates the trade of goods or the provision of services.
In order to properly understand and utilise the South African market for your business activities, InterGest South Africa offers you the necessary network of partners to professionalise your market entry. For example, InterGest South Africa works together with one of South Africa's leading tax consultancy and auditing firms, whose know-how contributes to the optimal support of our clients.
Setting up a company with InterGest in South Africa
Setting up a company in South Africa allows for opportunities, but also requires careful preparation to minimise risks and realise the full potential of the market. A thorough knowledge of the legal and tax requirements, a careful analysis of the market and a wise choice of location are critical to the success of a business in South Africa.
InterGest South Africa can assist you with the establishment, design and administration of your South African branch. We offer a full range of administrative services - from payroll, business process outsourcing, accounting, ongoing tax and legal advice, day-to-day fiduciary administration to reporting and controlling.
Do you have any questions? We look forward to your feedback.
Where to find Intergest South Africa?
The InterGest South Africa offices are located in the economic metropolis of South Africa and the sub Saharan region. They are located in a prestigious Business district in Johannesburg, only 10 minutes from the city centre and near to the airport. Since the first democratic elections in 1994, South Africa has emerged a promising trade and investment destination with a first world economic infrastructure. A strong emerging market economy offers a growth oriented and entrepreneurial trading and investment environment that has many global competitive advantages and opportunities. South Africa is one of the largest economies in Africa and has highly developed transport and banking systems, supported by an excellent physical infrastructure.