THE ART OF BEING LOCAL
IN CANADA
Company formation in Canada
Canada is the second largest country in the world in terms of area. Canada's population is around 38 million people. Canada's free market economy is the eleventh largest in the world in terms of GDP. The country is an exporting nation, with its largest trading partner being the USA.
Canada's economy is diverse. Major sectors include energy, mining, agriculture and fisheries, technology, services, as well as automotive, aircraft, metals, food processing, wood and paper, and chemicals. Canada is a member of all important economic forums such as the G7, OECD and IMF. Many German companies are located in Canada, including large firms such as Siemens, Dr. Oetker and Mercedes-Benz.
Canada has become an extremely attractive destination for start-ups in recent years. With its stable economy, diversified business environment and strong focus on innovation, the country offers a wide range of opportunities for aspiring entrepreneurs.
Are you looking to start a business or branch in Canada? InterGest Canada can help you plan and realise a business in Canada. Contact us.
Qais Zakhel is an entrepreneur by trade since 2012, and holds a background in corporate design and business development. Having created companies across a variety of fields, Qais has a strong network in the Canadian market throughout numerous sectors such as finance, accounting, legal services, marketing and human resources. He is an adept project manager and excels at identifying potential in ideas and translating them into profitable ventures. Furthermore, Qais is a skilled negotiator and understands the importance of cultivating relationships with stakeholders, which has also proven key in securing funding for his clients. With Qais and his team, you can be sure that your business will get the support it needs to take off and thrive in the competitive Canadian market.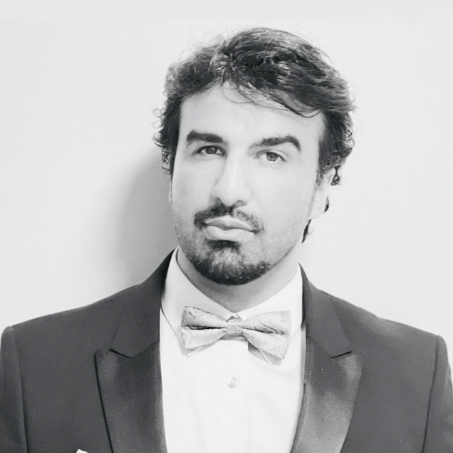 What speaks in favour of setting up a company in Canada
Stable economy: Canada has a very well-developed economy that is resilient to global economic fluctuations. The country has a solid infrastructure, a well-developed financial system and a variety of industries that are thriving.
Access to North American markets: Canada is geographically conveniently located close to the United States, one of the world's largest markets. This offers companies the opportunity to serve both the Canadian and US markets and to benefit from the North American Free Trade Area (USMCA).
Innovation support: Canada places great emphasis on research and innovation. There are various funding programmes, tax incentives and government support for companies investing in research and development.
Highly skilled workforce: Canada has a well-educated and diverse workforce. The high quality of education and openness to immigration help attract talented professionals to businesses.
Legal certainty: Canada has an established and transparent legal structure that provides protection and security for businesses. The rule of law and a stable business environment create confidence for investors and business operators.
Quality of life: Canada is known for a high quality of life, which makes it attractive to international professionals and their families. This also helps to attract and retain skilled workers over the long term.
Resource wealth: Canada is rich in natural resources such as oil, minerals and timber. This can be an advantage for businesses in industries such as energy, mining and forestry.
Diverse industry opportunities: Canada's economy is diversified - from technology and healthcare to finance, tourism and renewable energy. This offers companies the opportunity to gain a foothold in a variety of sectors.
Cultural diversity: Canada creates a rich and dynamic business environment. Companies can benefit from different perspectives and ideas.
Investment promotion: The Canadian government actively promotes foreign direct investment. There are various programmes and incentives that support investment and the establishment of businesses.
What points need to be considered when setting up a company in Canada?
Market research and business idea: Before you start the process of setting up a business, it is important to conduct thorough market research. Identify potential target groups, check the competition and make sure your business idea fits into Canada's market environment.
Choose legal structure: There are different business structures in Canada such as sole proprietorships, limited liability companies (LLCs) and corporations. Each structure has its own advantages and disadvantages in terms of liability, taxes and administration. Choose the one that best suits your business objectives.
Business registration: Registration of a business in Canada is done at the provincial level. You will need to review and register your chosen business name to ensure it is available and does not infringe on any trademark rights.
Business Licensing and Permits: Depending on your industry and location, specific licences and permits may be required to legally operate your business. Make sure you obtain all necessary permits to avoid legal problems.
Tax issues: Canada has a complex tax system that includes federal and provincial taxes. You should familiarise yourself with the tax obligations to ensure that your tax affairs are properly managed.
Labour and employment law: If you want to hire employees, you need to be aware of the labour laws and regulations in Canada. This includes aspects such as employment contracts, minimum wage, working hours and occupational health and safety.
Open a business bank account: A business bank account is important to keep business and personal finances separate. Choose a bank that specialises in business needs.
Corporate culture and diversity: Canada values diversity and inclusion. It is important to create a corporate culture that reflects these values and creates a positive working environment for all.
Marketing and distribution: Develop a marketing strategy to successfully place your products or services in the Canadian market. Use digital channels and local networks to reach potential customers.
Networking and partnerships: Building relationships in the Canadian business community can be invaluable. Attend industry events and networking meetings to meet potential partners, clients and investors.
Starting a business in Canada requires diligence, planning and compliance with relevant regulations. However, with the right preparation and a clear business strategy, entrepreneurs can benefit from the country's diverse opportunities and stable economy. This is where InterGest Canada can assist you with expertise, experience and detailed knowledge of the specific Canadian market. Please contact us for more information.
What types of companies are there in Canada?
In Canada, there are various corporate forms that companies can choose for their incorporation.
Sole Proprietorship: A sole proprietorship is run by a single person and has no legal separation between the business and its owner. The owner bears full responsibility for the business activities and liability for debts.
Limited Liability Company - LLC: An LLC provides liability protection to owners (called members) by limiting their personal liability to their investment in the business. It is a separate legal entity that pays taxes and is legally separate from its members.
Corporation: A public limited company is a separate legal entity that can raise capital from investors through the sale of shares. Shareholders have limited liability and the company has a clear separation between owners (shareholders) and management.
General Partnership: A partnership consists of two or more partners who jointly operate a business and share responsibilities. Partners have joint liability for debts and liabilities of the business.
Limited Partnership: A limited partnership consists of at least one general partner and one or more limited partners. The general partners have full liability for the management, while limited partners are only liable up to their investment.
Cooperative: A cooperative is an organisation where members work together to meet common needs. Profits and decisions are often shared democratically among members.
It is important to note that the exact regulations for the different types of companies may vary in the different Canadian provinces. Before choosing a corporate form, it is advisable to seek competent advice. For anyone looking to start or expand a business in Canada, InterGest Canada is an invaluable resource. With extensive experience working with businesses in the Canadian market, InterGest Canada understands the intricacies of starting and maintaining a successful business.
What do founders in Canada have to look out for in the tax system?
When dealing with the tax system in Canada, there are some important aspects that founders should consider. The Canadian tax system is comprehensive and can be complex:
Business taxes: Businesses in Canada are subject to tax at different levels. There is federal tax, which is levied at the federal level, and provincial tax, which is levied at the provincial level. The exact tax rates vary depending on the location and income level of the company.
Tax on profits: Companies are required to pay income tax on their profits. Income tax is calculated on net profits, after deducting business expenses and depreciation.
Tax incentives: Canada offers various tax breaks and incentives for companies that invest in research and development, support certain industries or are located in certain regions. Find out about these programmes and see if your company qualifies.
Harmonized Sales Tax (HST)/Goods and Services Tax (GST): The HST or GST is a value-added tax that is charged on many goods and services in Canada. The exact rates can vary by province. Businesses must collect and remit these taxes to the government.
Payroll: If you have employees, you must pay payroll taxes and social security contributions on their behalf. There are also rules for social security, pension contributions and other benefits.
Company structure and tax optimisation: Choosing the right company structure can have an impact on your tax burden. Here it is important to find the optimal structure to minimise taxes.
Tax deadlines: Stick to the tax deadlines for filing tax returns and making payments. Lateness can lead to penalties.
Bookkeeping: Proper bookkeeping is crucial to meet your tax obligations. Record all business transactions correctly and keep your financial records up to date.
As the Canadian tax system is complex, it is advisable to contact Canadian market specialists at an early stage to ensure that you fulfil your tax obligations correctly and at the same time benefit from possible tax advantages. InterGest Canada has many years of experience in the areas of administration and taxation. The company has a strong network in the Canadian market in numerous sectors such as finance, accounting, legal, marketing and human resources. This makes InterGest Canada the best contact for your expansion plans into the Canadian market.
Conquer the Canadian market - with InterGest Canada
Canada also lures German companies with the prospect of government aid and structural advantages such as cheap electricity. The country offers labour in all sectors and a functioning industrial ecosystem. Canada is experienced in building industry and owns raw materials. Good positioning in green energy is becoming increasingly important. Finally, Canada offers access to markets not only in North America. Free trade agreements have been concluded with all G7 countries. In this context, Canada is not only trying to attract corporations, but also small and medium-sized enterprises.
Overall, Canada offers an attractive ecosystem for start-ups. However, it is important to do careful market research and planning to ensure that your business idea fits into the Canadian market and that the necessary steps for starting a business are properly followed.
Are you interested in the Canadian market? Then contact InterGest Canada now. Here, your company will receive the support it needs to take off in the highly competitive Canadian market. Let's go Canada!
Where to find Intergest Canada?
InterGest Canada's office is located close to the city of Toronto, Ontario and the international Airport. Ontario is the heartland of manufacturing in Canada with the auto industry and its suppliers being the largest. Bordering on the US it is ideally located near one of the busiest border crossing in the world.